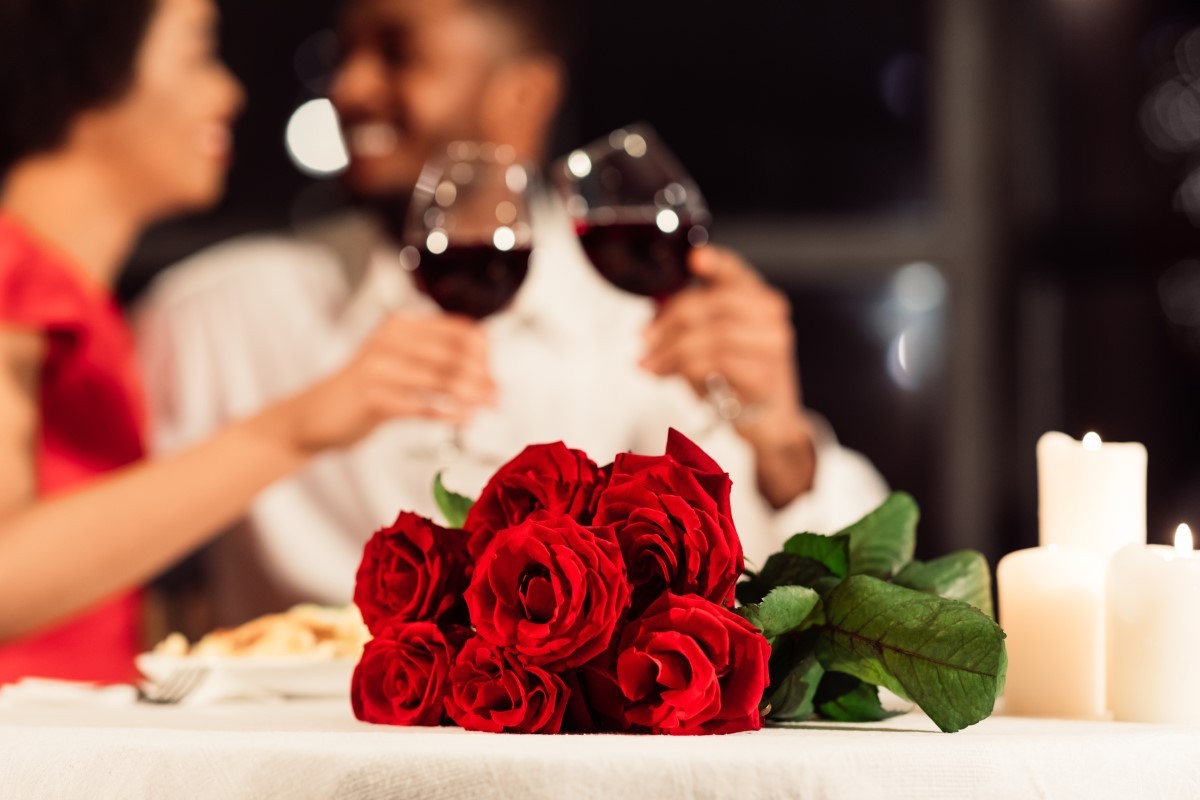 Valentines Day is just around the corner, and unlike most years there wont be a mad dash to book a restaurant. Not being able to go out doesn't mean that you can't have a lovely evening with your partner, and since Valentines Day is on a Sunday this year you can treat yourself to a full day of romance.
We have put together some of our favourite lockdown Valentines Day ideas to help you make your day truly special.
1.

Stay at Home Date Night
The current guidelines are something we are all very familiar with but that doesn't mean date night is cancelled! You and your partner can both get dressed up like your off to The Ivy and have a beautiful candlelight dinner at home. To make it even better you could order takeaway from a local restaurant which means you can support small businesses whilst being romantic – win win!
2.

Mr and Mrs Quiz
If you are your partner are separated because of lockdown a Mr and Mrs quiz is the perfect way to spice up your Zoom call. You can even play this with another couple and see what couple knows each other better. Try not to get too competitive though, no one wants a Handforth Parish Council incident on Valentine's Day!
3.

At Home Bar Crawl
It is no secret that as a nation we are all missing the pub. Living in London means we are all surrounded by the best pubs in the world which we can't go to, so, why not bring the pub to you?
Whilst getting your essentials from the Supermarket get some of your favourite drinks (and maybe some bar snacks) then put a drink or two in each room and move around the house as the night goes on to feel like you're on-a bar crawl!
4.

Spa Day at Home
We all deserve to treat ourselves after the year its been, and how better than an at home spa day with your loved one. You and your partner could create little hampers for each other with face masks, massage oils, bath bombs, chocolates and big fluffy socks to get you through the cold night.
A nice spa day can help you enjoy being stuck inside again, remember when a weekend doing nothing seemed like a treat?
5.

Cocktail Night
We all miss a nice cocktail (especially sitting on the beach with one somewhere sunny) so a cocktail night is a perfect way to make your Valentines Day special, and what's better you can also make it work virtually if you're sick of quizzes and 'how's your day been' chat.
Write a list of 3 or 4 of you and your partners favourite cocktails, gather the ingredients and begin recreating like you're a professional mixologist! You get all the joy of a delicious cocktail and no taxi fare home; how can you say no?
Whether you're spending Valentine's Day with your partner, friends or on your own we hope you have a lovely day and are able to join in with the fun.
If you're looking for a property for rent in central London get in touch with us.