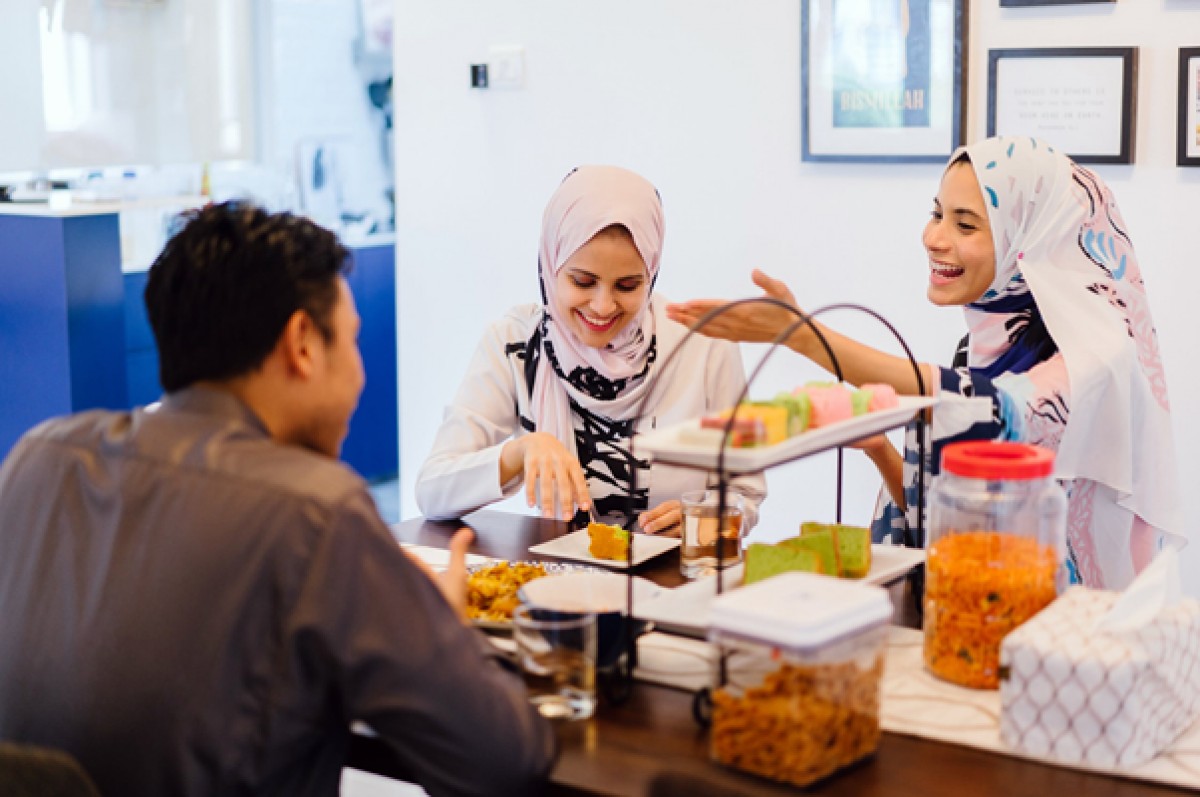 The holy month of Ramadan is almost over; a month of fasting, prayer and reflection will soon be followed by Eid al-Fitr! And while current restrictions may mean it won't be the same as most years, it doesn't mean you can't have an enjoyable day with your family and friends in London. After all, "A bad day in London is still better than a good day anywhere else".
So whether you are visiting London in a short term holiday rental, completing coursework in your student let accommodation or just a seasoned Londoner, here are 5 things you can do on Eid.
Grab Some Food and Have a Picnic At the Park
There's no denying it, Eid is all about the food especially after Ramadan. And with so many cuisines to choose from and so many parks to relax in, you'll be spoilt for choice. Why not treat yourself to some amazing Arab cuisine from Edgware road and head on over to Hyde Park or grab some food from Chinatown and cool off in Green Park. Whatever your preference, London has it and with over 3000 parks you're sure to find a picnic venue nearby.
Experience the Thrill of a Theme Park at Thorpe Park
The "UK's most thrilling theme park" is now open and you can even pre-book your tickets online with a discount! With a huge selection of over 30 rides you can experience the speed of Stealth or even the twists and turns of Colossus. With such a huge variety of rides, games and events there's bound to be something for everyone to enjoy.
Spend Your Eid Money With a day of Shopping
So you've finally got your Eid money but you don't know what to spend it on? Don't worry, you're in the perfect city. There are endless places to shop in London, you can wander along the world famous Oxford Street or go on an all day shopping spree at Westfield! That Eid money is almost guaranteed to be gone by the end of your day!
Observe the Amazing Wildlife at London Zoo
Wonderfully located in the heart of London and easily accessible by public transport! London Zoo is not just family friendly but also an educational activity for all. With an endless number of exotic exhibits like the Land of the Lions, The Gorilla Kingdom and Into Africa you and your family will be entertained all day long.
Watch a Film at a Drive-In Cinema
So you and your relatives have spent the day at home together but you want to head out and have an enjoyable day for an affordable price? Why not visit an American style drive-in cinema! Take a pick between a brand new release or a spectacular live event and bring back the nostalgia of the '50s. And with tickets sold on a per car basis you'll have everyone convinced in no time!
Parkes is a luxury real estate agent in central London. Why not have a look at our listings? You may find that flat for sale, or that property you have been wanting to let!